No one wants to make a mistake. They're costly, embarrassing, and inefficient. Of course, no one wants to make a mistake — especially when it comes to running a small business and marketing. The penalties of mistakes in marketing can last far longer than you expect and set your business's growth back by years. In this post, I'll review four marketing mistakes I see small business owners make in 2022 — and what I think you could do instead.
Why is Marketing Important for Your Small Business?
In today's reality, marketing is crucial for your small business because it's an expectation of your customer. People want to research before buying. They believe that serious businesses understand how to communicate and educate their customers. And because it works. Marketing has been proven time and again to increase your conversions and revenue.
4 Mistakes That Small Business Owners Make (and What To Do Instead)
1. There is no marketing strategy (or plan).
You're going on a trip. Car packed, tank full, and snacks are ready. You turn the key and realize you don't even know where you're going! 🥴 So, which way do you turn out of the driveway? Which highway is the most efficient? How do you know when you're done driving?
Without a strategy or plan, how will you get to your destination? How will you know if your efforts are successful? The harsh truth is that you won't. There's an old adage that has stuck with me through the years about creating plans and strategy:
Tactics without strategy is the noise before defeat.
Failing to plan truly is planning to fail. If for no other reason than you haven't even defined what success looks like for marketing your small business. If you do have an idea of what success is, without a plan, you'll likely get there much later than you intended and with far more (unnecessary) costs.
Without knowing your destination and how to get there, turning left out of the driveway is no better than turning right until it's too late to fix the mistake.
What You Should Do: Build a Strategy For Your Marketing Now.
The first thing you want to do is think about goals. What does success look like for your small business? How will marketing help you attain that goal?
Three things you want to keep in mind when creating a marketing plan for your small business: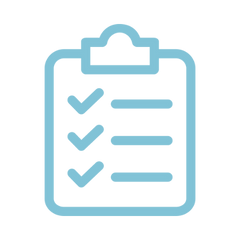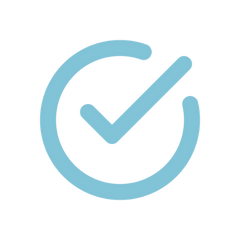 2. Spending money (and time) without tracking and metrics.
Not measuring your marketing efforts means you won't know how efficient or effective you are. Many small business owners may not even know what can be tracked or how to understand the results. 
A plan with tracked metrics and regular reporting can give you a proper perspective. The key here is optimization. If you're not tracking your marketing, you'll never know which channels are the most effective and how to shift your investment for higher returns.
What You Should Do: Add Google Analytics + Tracking Basics
Google Analytics is the gold standard in website user tracking, so start there. You'll need to ensure it's installed properly, you'll want to ensure you've followed Google's guidance and consider investing a lot of time in their training resources to understand the tools.
You'll also want to look at how you'll track your email campaigns. One great resource is UTM codes. You can also look at services like HubSpot to create landing pages for forms for your website.
3. Taking on too much without help.
It's no joke — running a small business can run you ragged. You're juggling operations, accounting, customer service, competition, government regulations, employees — it goes on and on.
And the statistics aren't painting a pretty picture lately: 30% of entrepreneurs are dealing with depression — and more than half of them are burning out. Why? Because they feel they have to do everything to keep the business running. Or worse — they're the victim of the Dunning-Kruger Effect and believe they can be the expert they need at everything.
You don't need to be a hero in every part of your business to be successful. It's okay to ask for help. In fact, that's mostly the only way that any business succeeds — by finding partners and helpers to leverage their expertise for greater returns.
What You Could Do: Hire a Fractional CMO
Hiring a marketing partner is just like any other tool you can add to leverage better results. With less time and energy input from you, a fractional CMO is an investment that produces high returns. 
Unlike an agency or freelancers who mostly fulfill orders from their clients, a partner like Your Small Biz CMO is someone who seeks to understand the unique setup of your business and guide you to success. Agencies will only lift a little weight from your shoulders. A marketing partner will bring a lot of entrepreneurial relief.
Find someone who can help you build a strategy, understand your customer's journey, and build automation to free up your calendar and your mental energy!
4. Focus on new customers too much and forget existing customers.
Running a small business can feel so fast-paced that you're constantly looking forward. One thing you'll want to remember is to turn around and nurture your existing customers. They already bought into your business and it's only right to appreciate them with some of your focus. If for nothing else, you'll want to remember the financial benefits:
What You Could Do: Implement a Retention Strategy
There are so many ideas for customer retention — and you'll want to think strategically about what fits best for your small business and your customer. Here are a few ideas to get you started:
Renewal or Return Discount
Feature Customer on Social Media
Mistakes are costly, both on your expenses and your time. No one wants to make them, obviously, so our best chance to avoid them is to learn more. Now knowing that you need to plan and track your marketing, leverage helpful resources, and show your existing customers some love, you'll be in a better position for success! What's the first thing you think you'll try?
Let's work together!
My focus as Your Small Biz CMO is primarily on a solid strategy that grows your business. You deserve an affordable way to invest in your customer's journey.
Let's chat about getting started.
Your Small Biz Marketing Newsletter